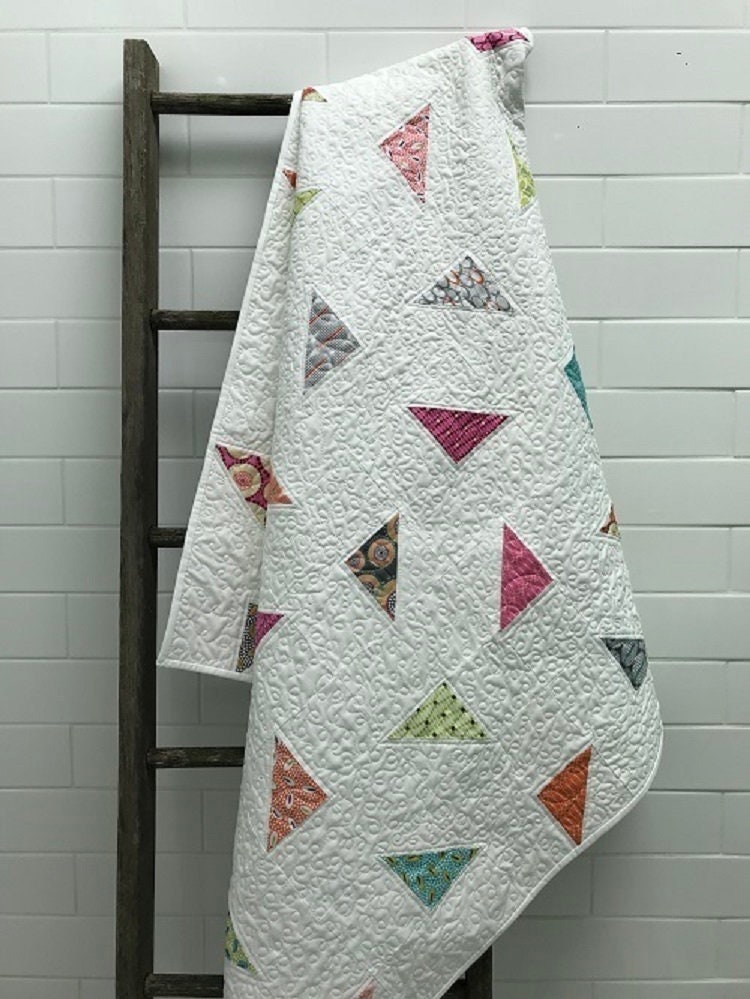 PDF Modern Baby Quilt Pattern.
The  Lola is 48″ square, made with one charm pack and white fabric, simple directions and diagrams.
Pieced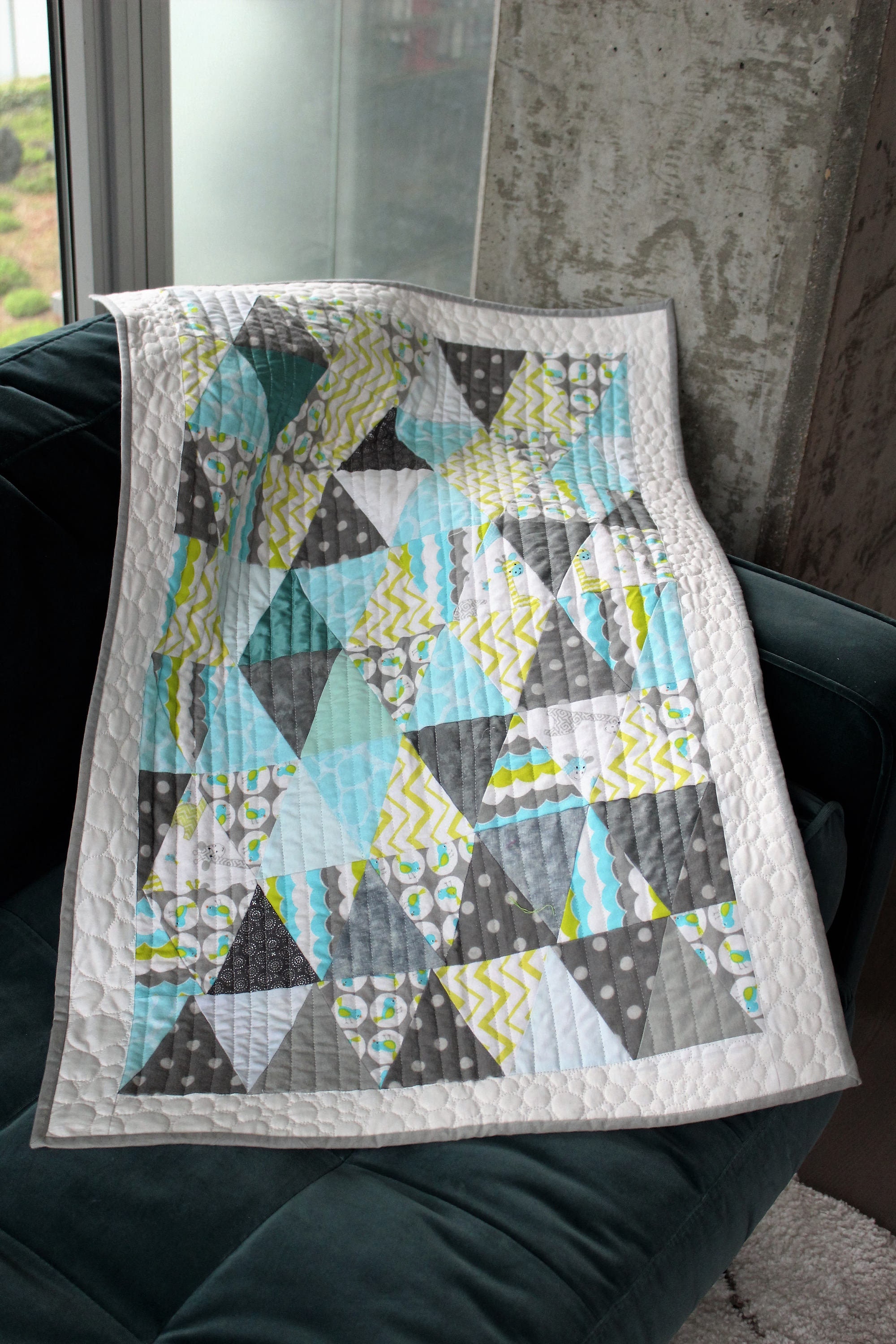 PDF Modern Baby Triangle Block Quilt
Size:  23″ x 35″
A template is included in the pattern.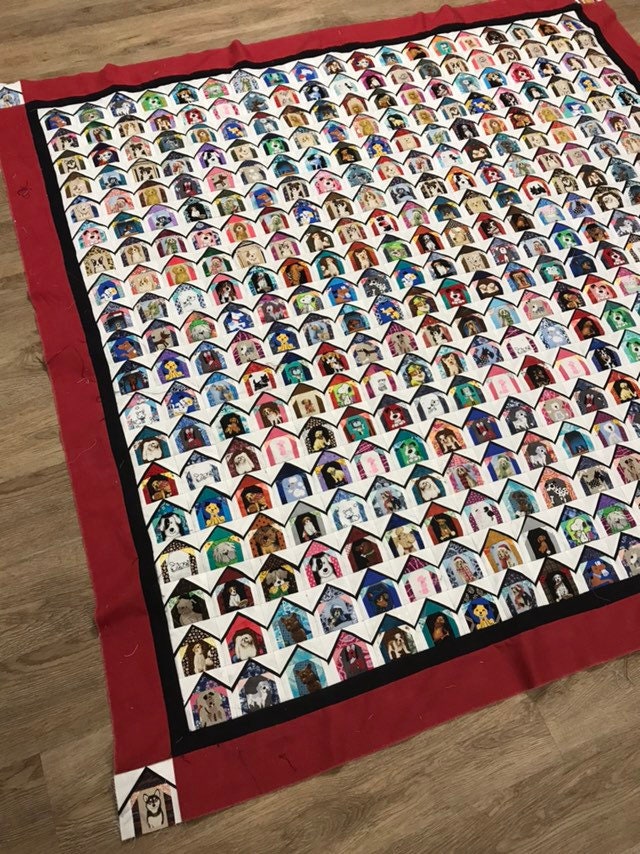 PDF Dog House Pattern
Size: 59 1/2″ square
Paper pieced, 365 blocks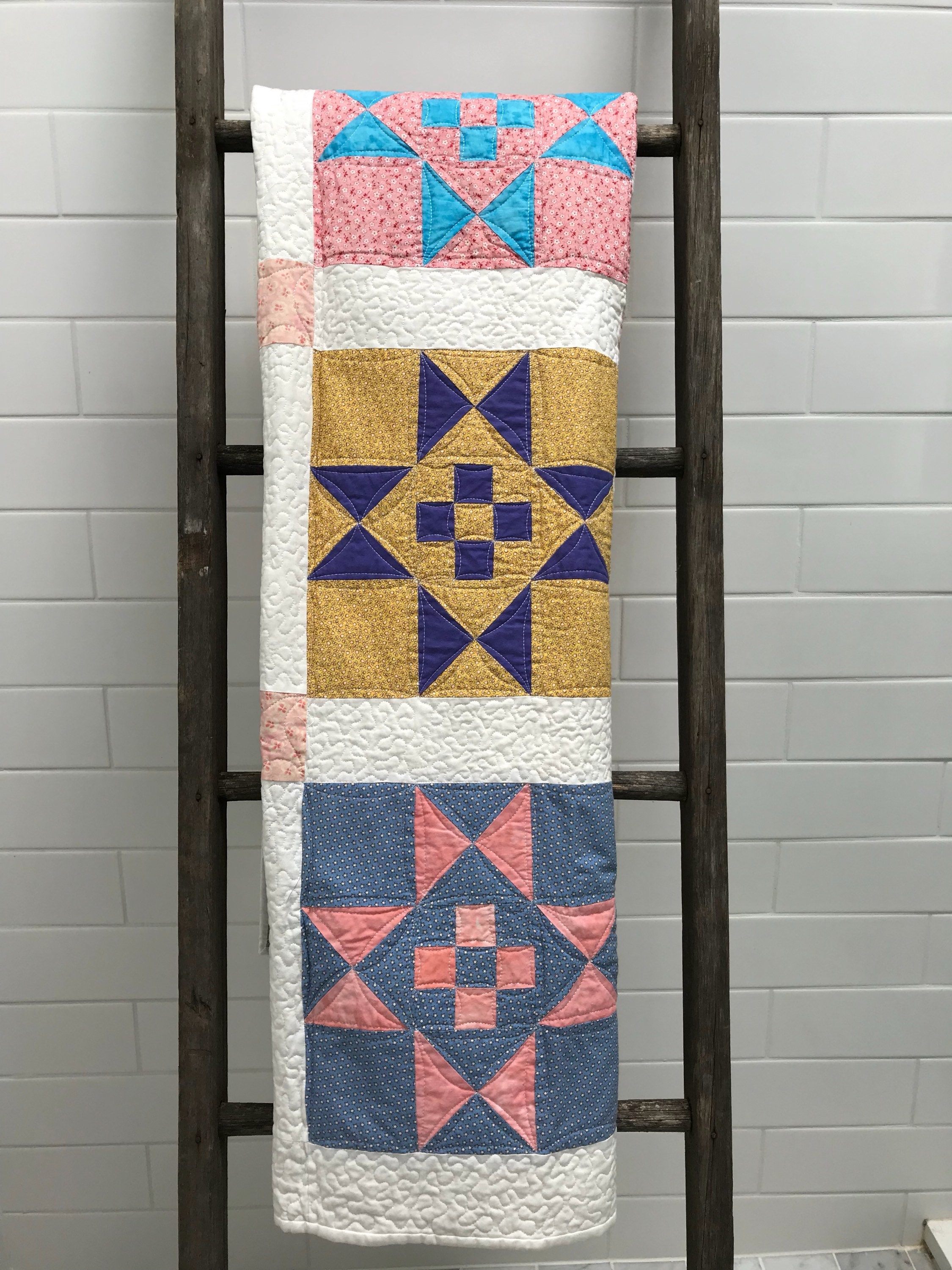 PDF Traditional Star Block Pattern.
Size: 97″ x 78″
Pieced blocks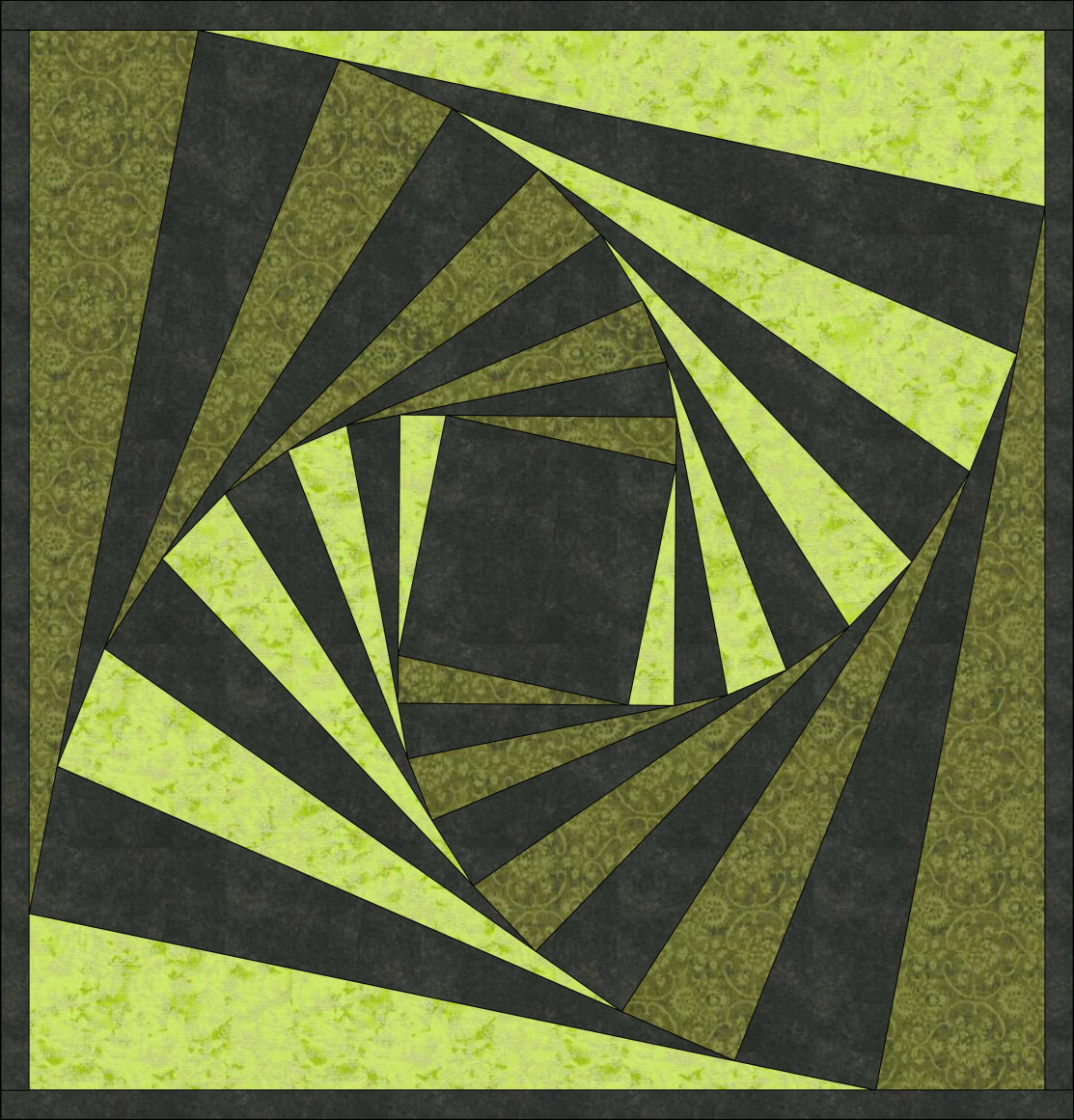 Pdf  Wicked Quilt Pattern
Size: 20″
One paper pieced block
The block is printed on 8 1/2″" x 11″" standard size paper. You will have to tape the paper together to complete the design.
This quilt was on the Wicked Tour for Cherrywood Fabrics.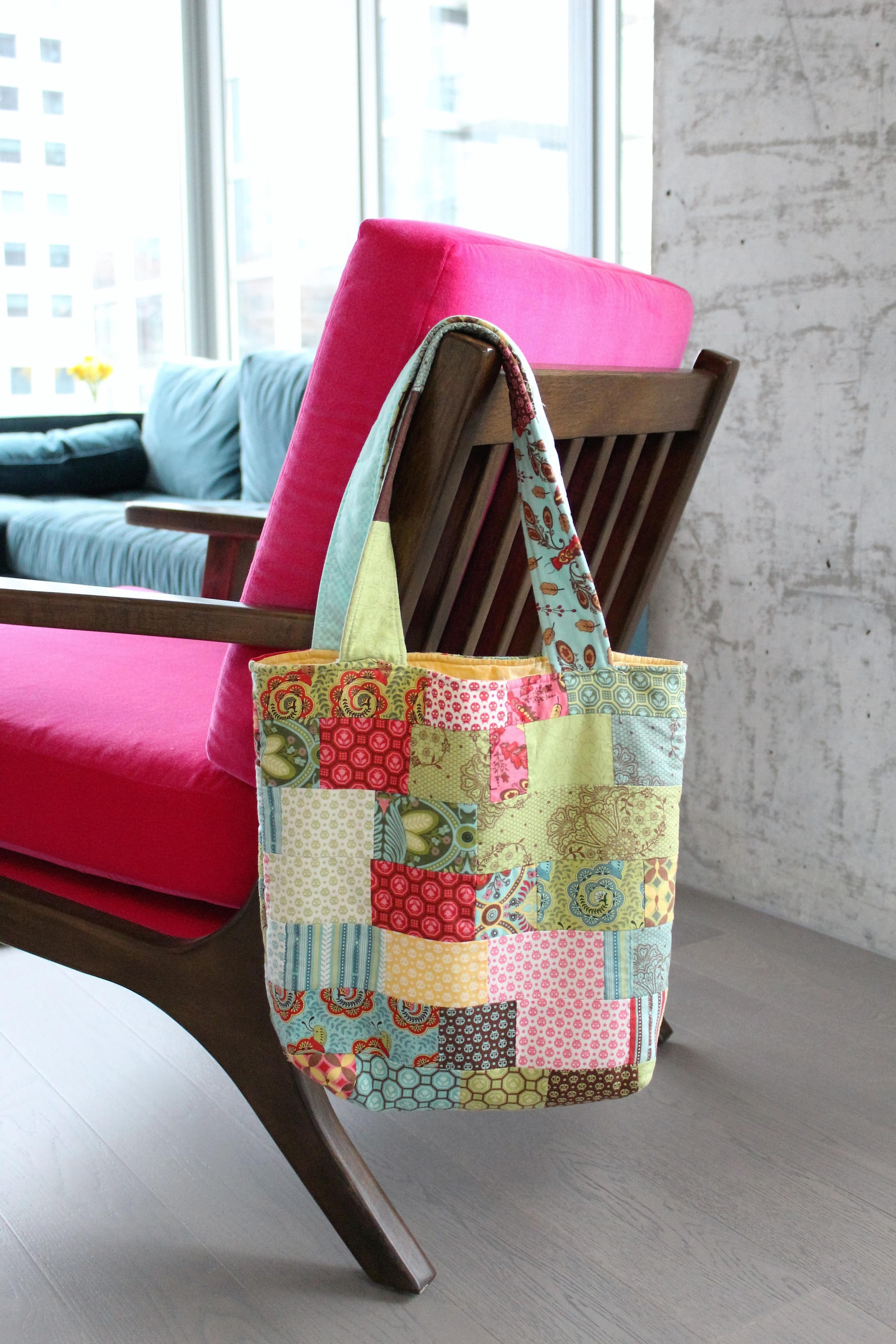 PDF Jelly Roll Bag Pattern
Size: 12″ tall
 Strip pieced bag.
Easy to follow instructions.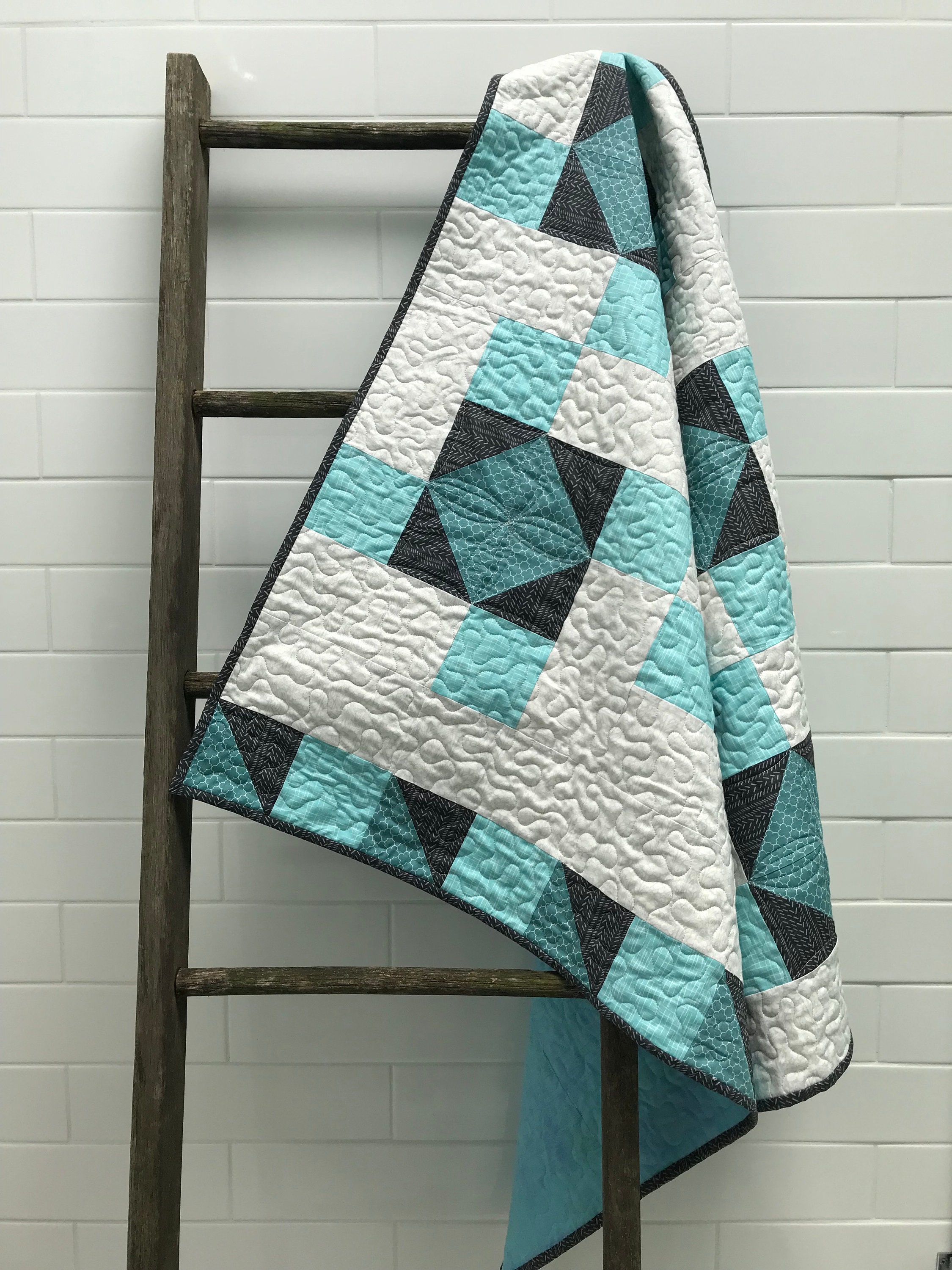 PDF Modern Hop Scotch Baby Quilt
Size: 40″ x 48″
Pieced, rotary cutting directions.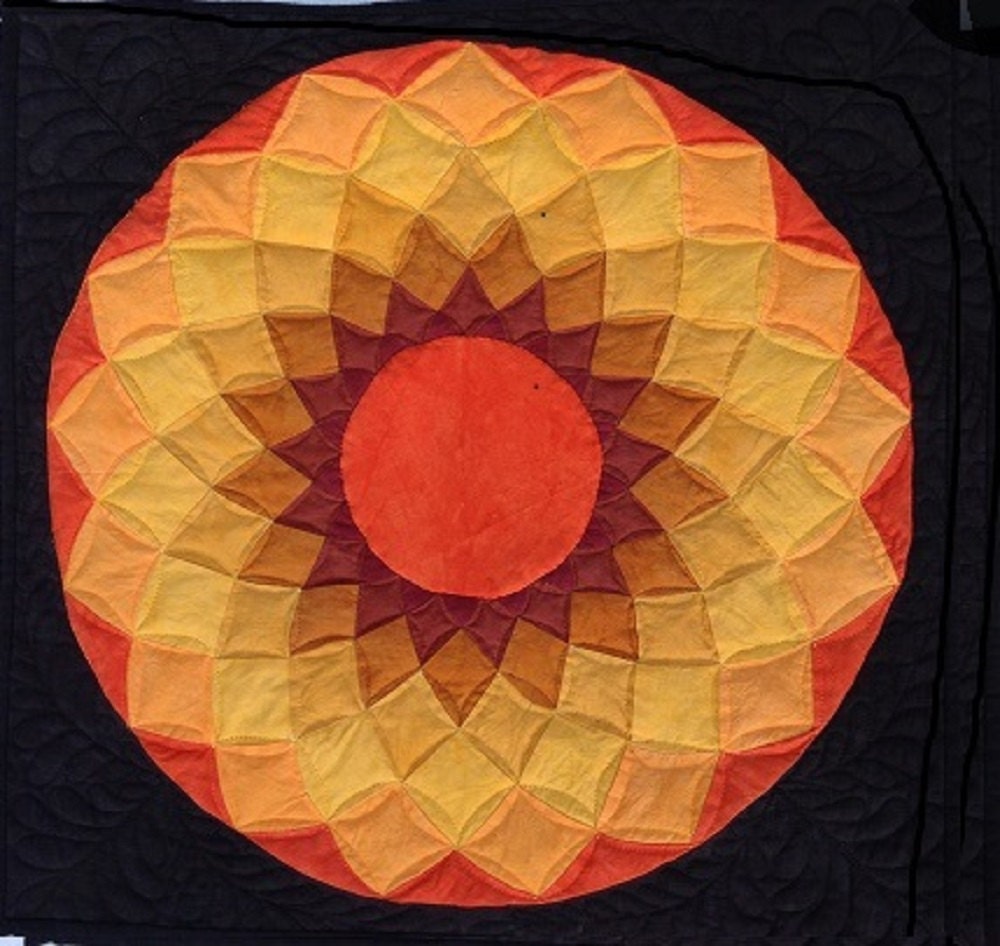 PDF Quilt Pattern Dahlia
Sized: 20″ square
Paper pieces-printed on 8 1/2″ x 11″ paper. tape is required to complete the design.
Applique' center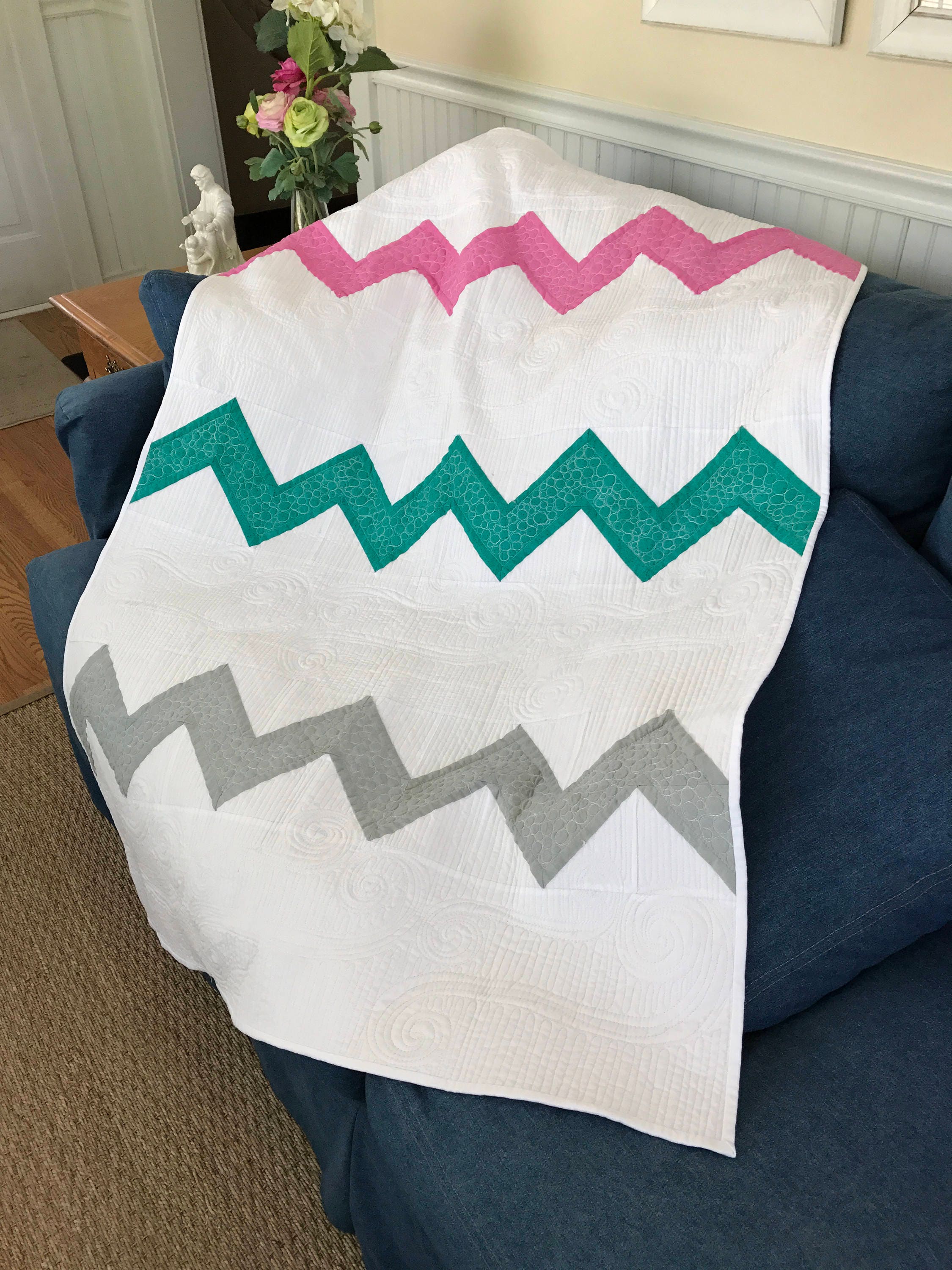 PDF Modern Chevron Block Baby Quilt Pattern
Size: 41″ x 47″
Pieced, rotary cutting directions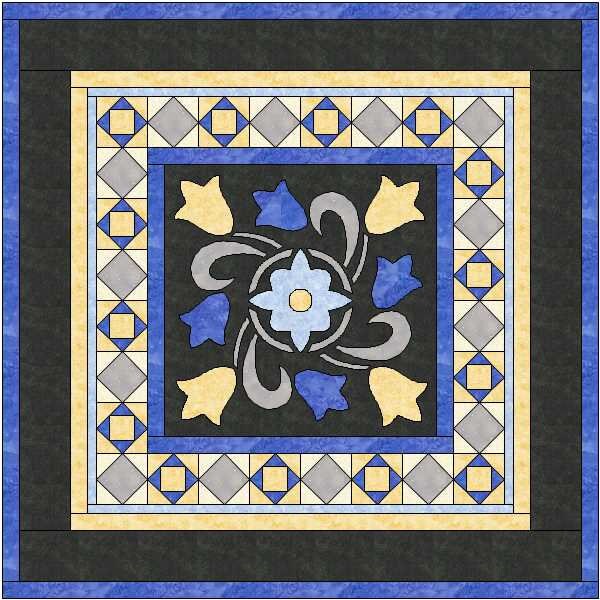 PDF Applique Wool Tulip Quilt Pattern
Size: 35″ square
Included the paper pieced templates that you can photo copy and the original size templates for the wool center applique for the center of the quilt.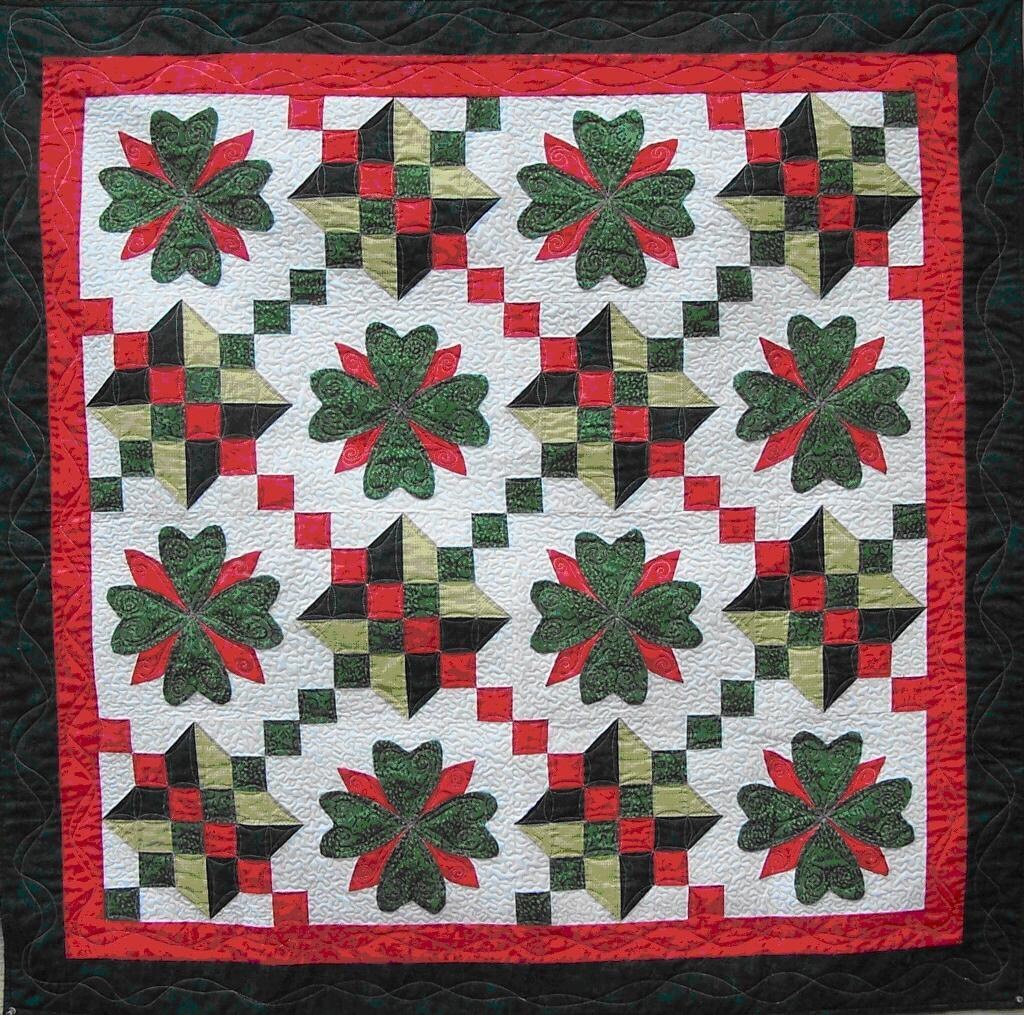 PDF Irish Chain Christmas Quilt Pattern
Size: 50″ square
Applique' and pieced quilt-full size templated included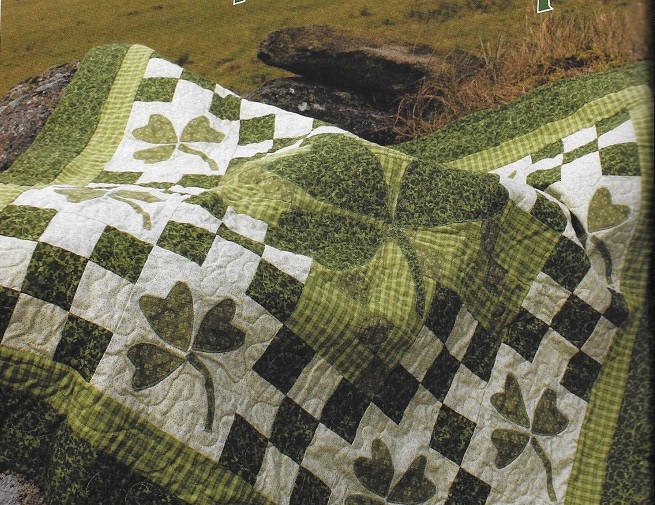 PDF Irish Chain St. Patrick's Day Quilt Pattern
Size: 48″ square
Pieced and applique' templates are included.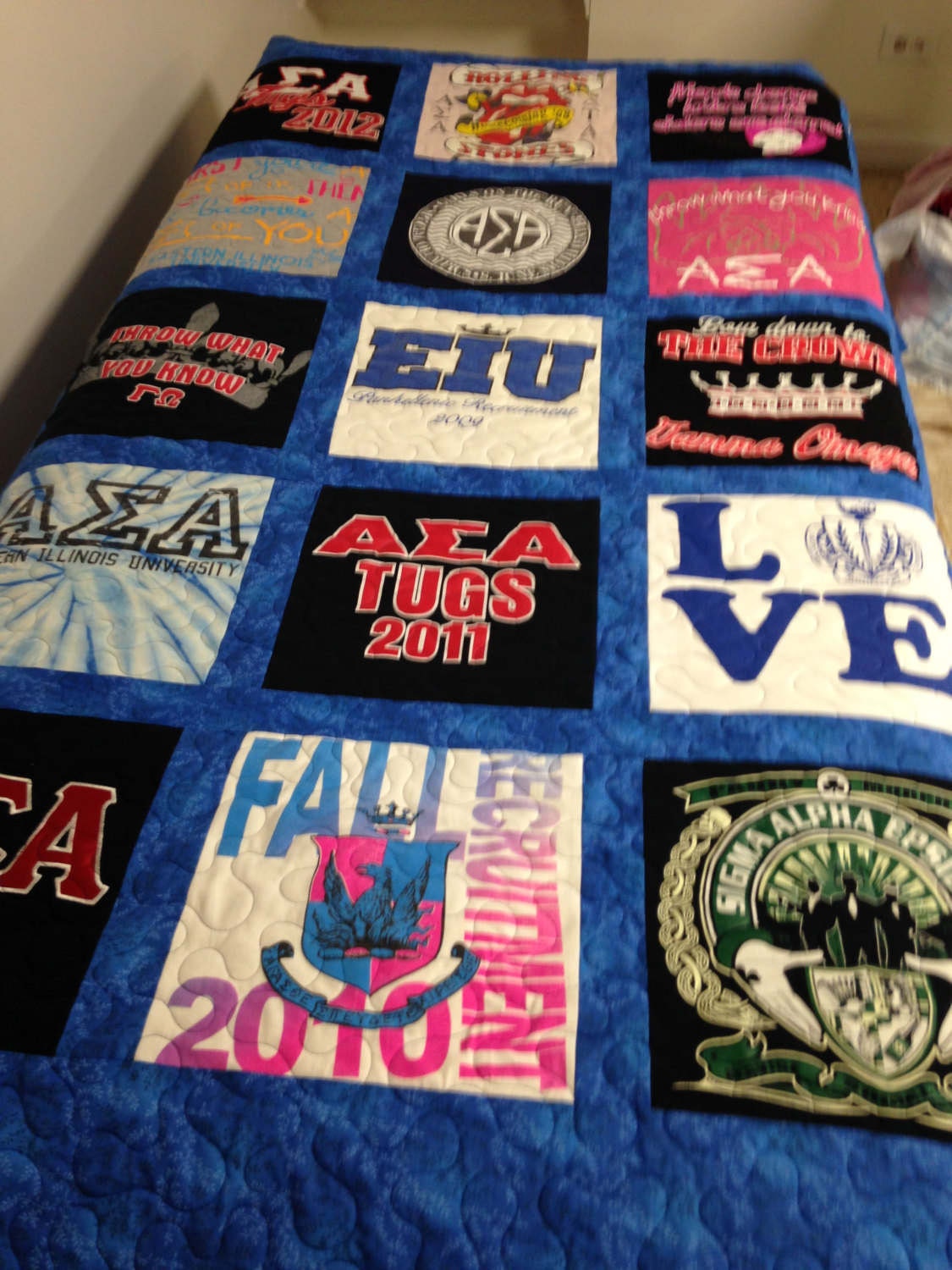 PDF T-Shirt Quilt Pattern
Size: fits a  twin size bed
Pieced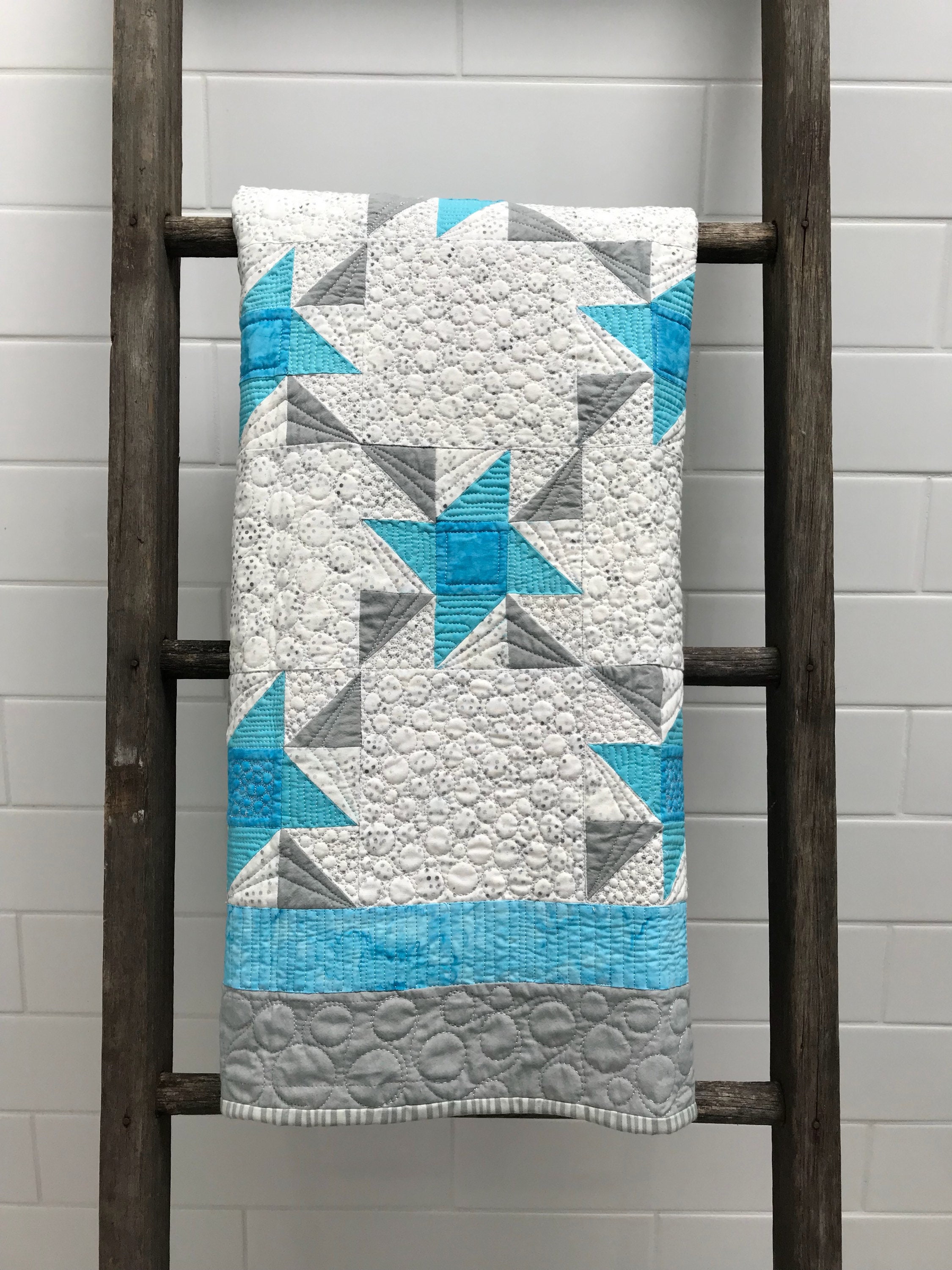 PDF Friendship Star Modern Quilt Pattern
Size: 40″ x 52″
Pieced, rotary cutting instructions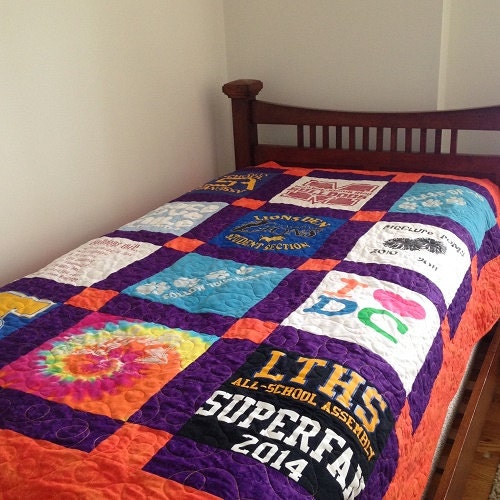 PDF 12 T-Shirt Quilt Pattern
Size-Twin bed
Pieced with sashing and cornerstone fabrics in contrasting colors.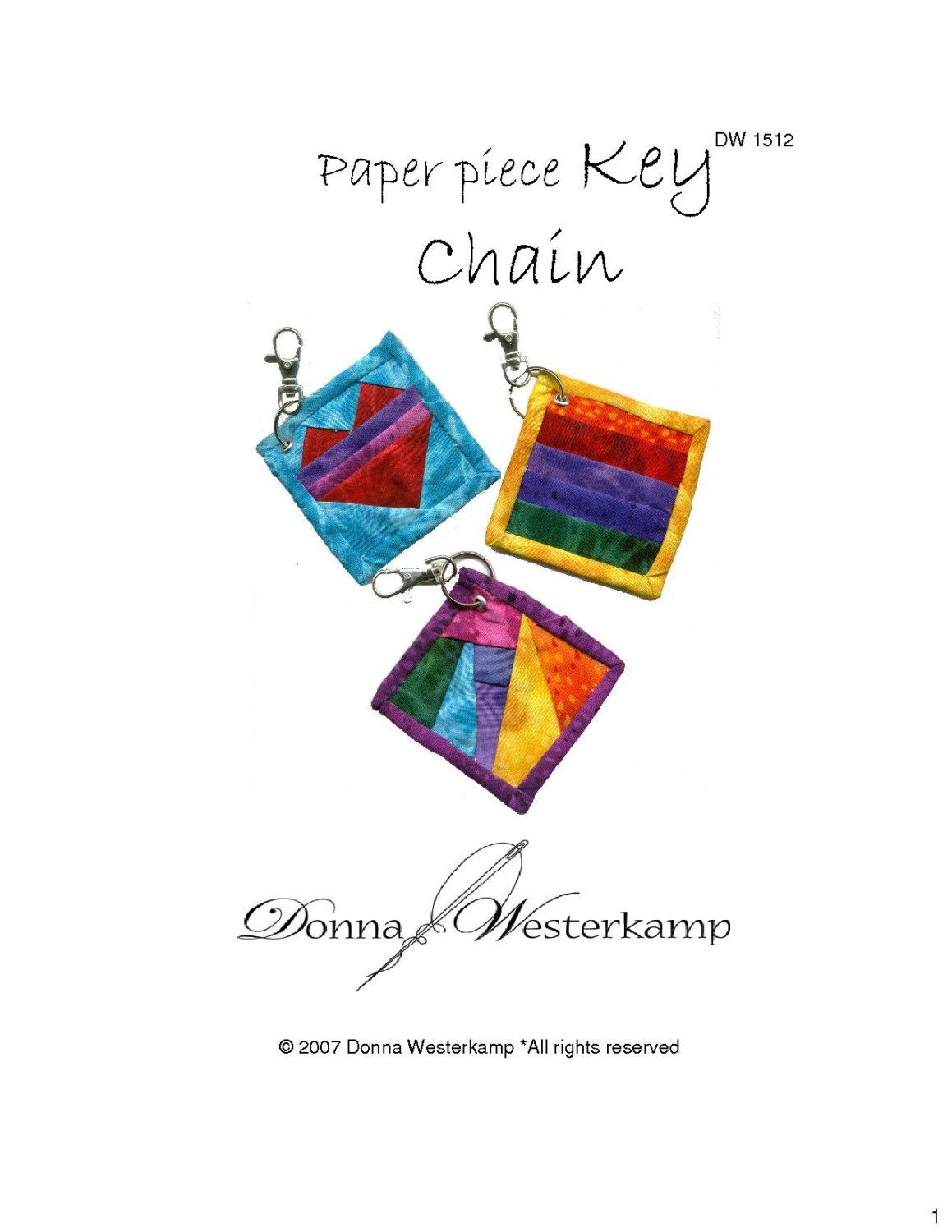 PDF Key Chain Pattern
Size: 2 1/2″ block
paper pieced, 3 different designs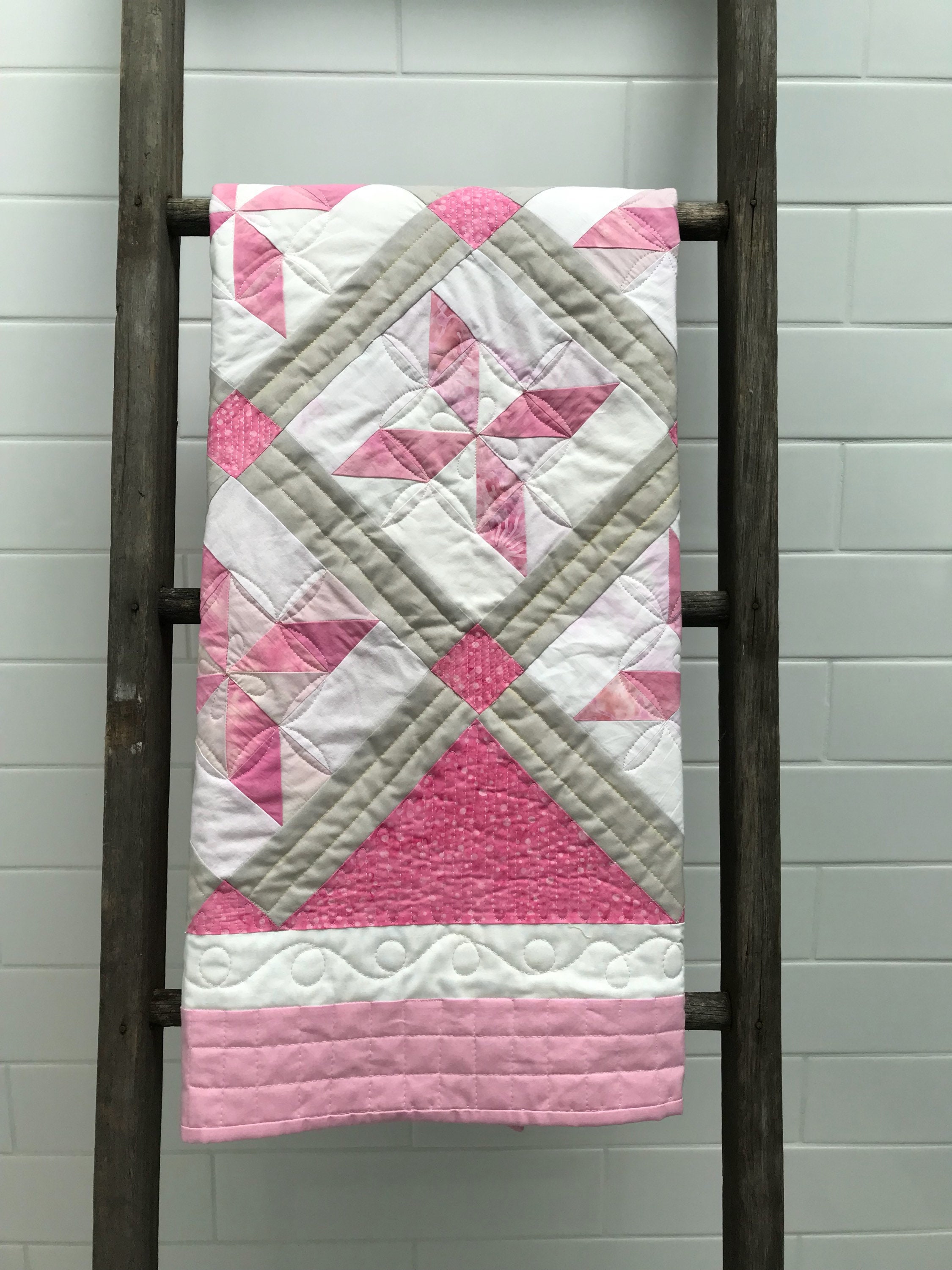 PDF Modern Star Puzzle Quilt Pattern
Size: 38″ x 52″
Pieced, rotary cutting diagrams.